If you are interested in purchasing recordings of the artists featured in my posts, the following sources may be useful – most of which are the labels themselves. I always suggest, if possible, that you order directly from the labels producing these items that don't have huge commercial interest to most buyers, as it helps them get back more of their investment in the project (all of the labels below sell directly, except for Arbiter and Naxos).
Meloclassic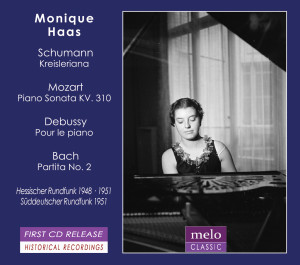 The new kid on the block for historical issues, this label is releasing high-quality rare, previously unpublished recordings by artists both celebrated and lesser-known, including top-notch pianists, violinists, cellists, and conductors. Their piano series boasts some incredible performances that should be investigated by collectors, among them Monique de la Bruchollerie, Monique Haas, Jakob Gimpel, Lazare-Levy, Samson François, and Aline van Barentzen. Their productions use minimal sound restoration and live broadcasts include the radio announcements, really giving a very fresh sense of being present at the performance. Some incredible recordings made available for the first time ever!
http://www.meloclassic.com/https://www.facebook.com/meloclassic
Marston Records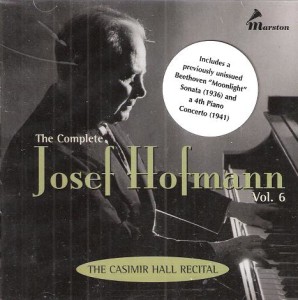 This deluxe collectors' label issues some of the finest and rarest commercial and broadcast recordings of pianists and opera singers to be found. Run by transfer engineer Ward Marston with productions assisted by knowledgable pianophiles, the label has issued incredible volumes devoted to Josef Hofmann, Raoul Koczalski, Leopold Godowsky, Ernst Levy, Carl Friedberg, Vladimir de Pachmann, and Jorge Bolet (the recent 6-disc set is a must-buy). If you subscribe to their piano series, you will also receive at least once a year a CD of rare recordings that is not otherwise available for sale (previous volumes include Marcel Ciampi and Ricardo Viñes). The highest level of presentation and annotation (the booklets are truly works of art) together with the best possible transfers of recordings that are indispensable for lovers of great piano playing.
APR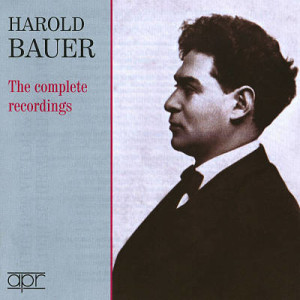 This label made its name in the late 1980s with amazing releases of Simon Barere's HMV Recordings and Carnegie Hall recordings (never before issued), and expanded its repertoire of artists under the leadership of Bryan Crimp (formerly of EMI). Now run by Mike Spring of Hyperion Records, the label has released some incredible comprehensive collections in recent years, including impressive box sets of Dame Myra Hess, Moriz Rosenthal, Percy Grainger, Eileen Joyce, Harriet Cohen, and Harold Bauer – all must-haves. Fantastic transfers and presentation, with full discographies and fascinating insights in the booklets. An incredible source of superlative piano recordings with a perfect balance of content, presentation, and transfer quality.
http://www.hyperion-records.co.uk/ol.asp?ol=3
St Laurent Studios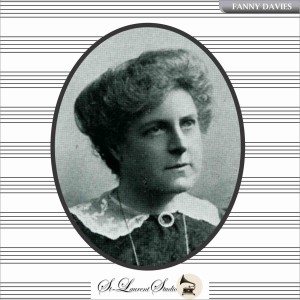 This Canadian label produces reissues of mostly commercial 78s, with some live and LP performances in their archive as well, with no filtering, leaving a fuller frequency range together with whatever surface noise existed on the records used. There are no booklet notes, but good discographical information and covers that include at least one image of either the original disc or the album cover. Some fantastic artists are featured, such as Maryla Jonas (her complete 78 and LP recordings – highly recommended), Jakob Gimpel (rare early recordings), Blanche Selva, Fanny Davies (a Clara Schumann pupil), Schnabel, Lipatti, Rachmaninoff, and Horowitz. A label for those interested in a real retro experience of 78s and vinyls, interested in the performances while not bothered by some of the ambient noise found on the old records.
http://www.78experience.com/welcome.php?mod=accueil
Arbiter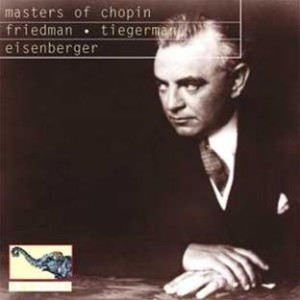 A great label featuring some wonderful rare concert and disc recordings by superlative artists, among them the pianists Ignaz Friedman, Ignace Tiegermann, Iren Marik, Francis Planté, Eugen d'Albert, Samuil Feinberg, Pietro Scarpini, and Mieczyslaw Horszowski. Detailed notes and discographical information in very well-presented and interesting issues of incredible performances, many of which have never been issued in any other format before. Some of my favourites include a Busoni disc that features incredibly rare concert performances by his pupil Egon Petri and a Brahms disc featuring performances by pianists who knew him.
http://arbiterrecords.org/
https://www.facebook.com/pages/Arbiter-of-Cultural-Traditions/105862311998?
Naxos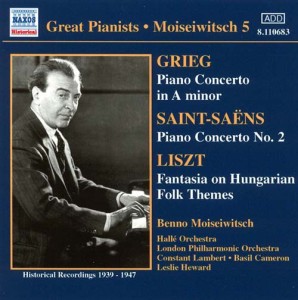 A budget label reissuing a vast array of modern and historical recordings, with a wonderful catalogue of historical piano recordings, primarily based on commercial issues. They have produced complete reissues of the recordings of Benno Moiseitiwitsch, Mischa Levitzki, and Ignaz Friedman – all among the most important recordings ever made – and other collections of recordings by Alfred Cortot, Artur Schnabel, Vladimir Horowitz, Sergei Rachmaninoff, and Josef Hofmann (commercial recordings only). Transfers are generally excellent (there are a few exceptions) and booklet notes are excellent, although the graphic design is nothing much to write home about. Very affordable and with ease of availability.
http://www.naxos.com/labels/naxos_historical-pianist.htm
KASP Records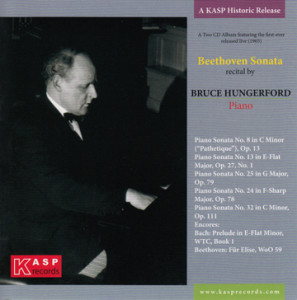 This label has produced some fantastic reissues of more recent rare recordings by some superlative but less widely celebrated pianists, including Bruce Hungerford (a stupendous high-octane Beethoven recital), Constance Keene, and Adrian Aeschbacher.
Berkshire Record Outlet
A terrific resource for purchasing remaindered CDs – you can often find discontinued items, among them excellent historical issues, at fantastic prices.
http://www.berkshirerecordoutlet.com/
My Amazon Page
I created a 'record store' at Amazon, linking historical piano recordings from multiple labels available via Amazon. However, because I am in Canada, the site will only accept orders through the Canadian site as opposed to your country's own Amazon site – I would receive a slight commission for orders placed through the 'shop', but it is not worth the extra expense of ordering via Canada unless you live here (and ordering from the labels directly, particularly for the smaller labels, is highly recommended). I primarily set this up as a listing of what was available, but haven't updated it for a while…