It is always interesting how some pianists' reputations continue to grow after their death while others' do not. The French pianist Alfred Cortot, for example, is still known by present-day piano lovers more than 50 years after his death – doubtless due not only to the great number of recordings he made but also the marvellous editions he produced of scores by Chopin and other great composers. And yet other pianists who were his colleagues and fine artists themselves have names that are all but forgotten.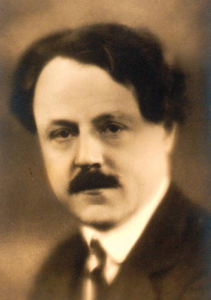 One of these is Robert Lortat. He was, like Cortot, a student of Louis Diémer at the Paris Conservatoire, and was also a friend of Fauré's, performing many of that composer's works yet strangely not recording a note of his music. He did record Chopin, however, putting down a cycle of the Etudes Opp.10 and 25 a couple of years before Cortot recorded his legendary sets. Lortat's readings demonstrate a sense of adventurous and impulsiveness that he shared with Cortot yet with impressive technical precision and other admirable individual touches.
After some poor reissues of his recordings in the 1990s (the Etudes were badly pitched), there is a new release of some of his great Chopin playing on the Canadian DoReMi label that features some of his impressive recordings. His Chopin Preludes – presented below from an earlier reissue – are marvellous, featuring his full-bodied tonal palette, rhythmic drive, clear lines, interesting asynchronization of the hands, imaginative voicing, and some very impulsive touches despite a polished technique – exciting, musical playing by an artist well worth rediscovering!